September 8, 2020 — Web App 1.50.3
Improvements
Allowing special URI characters in local PDFs
For many, it has been a pain point to have their PDFs break because of special URI characters & we have understood their frustration. We have therefore now implemented the fix for this. Use as many ampersand (&) and other signs you want!

Edit source functionality
Launching 200K user promotion email
We want to do our part in supporting digital learning in these challenging COVID-19 times and have therefore decided to offer Weava for 1 USD per month. Use the coupon code WEAVA200K.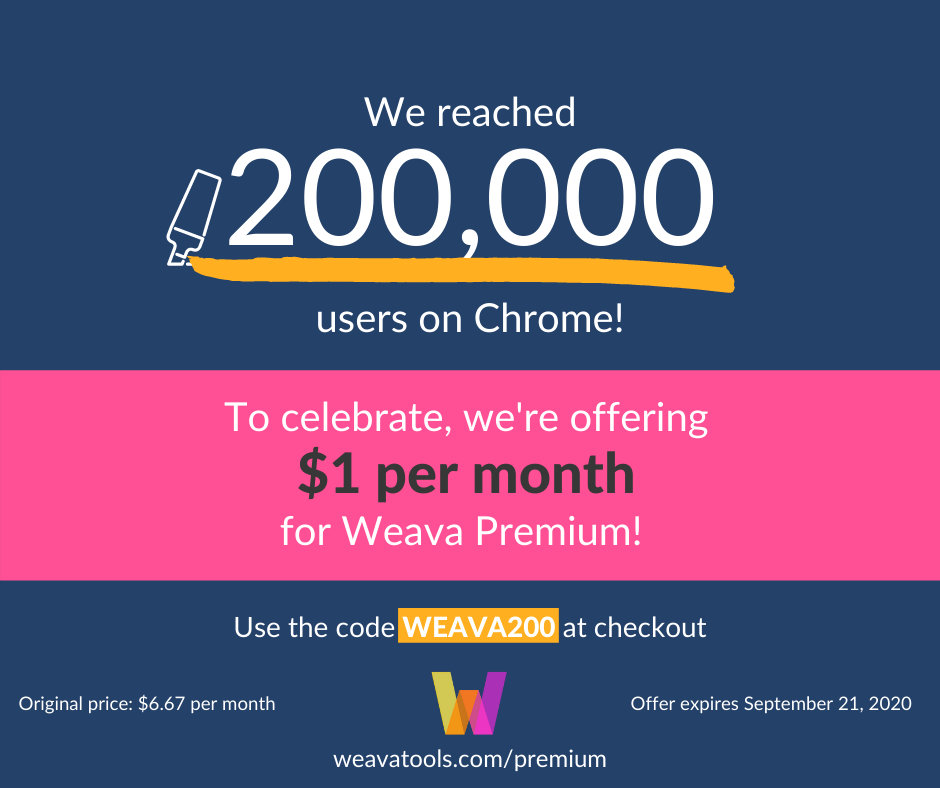 Bug fixes
Fixed a bug related to moving local PDF folder.
Fixed various design bugs.
Fixed unsubscribe email link not working 100%.