August 31, 2020 - Web App 1.50.2
Improvements

User subscription coupon implementation
Created the ability for user subscription coupons to be used upon payment of Weava premium. Just click "Do you have a coupon code?" on the payment page and insert coupon code.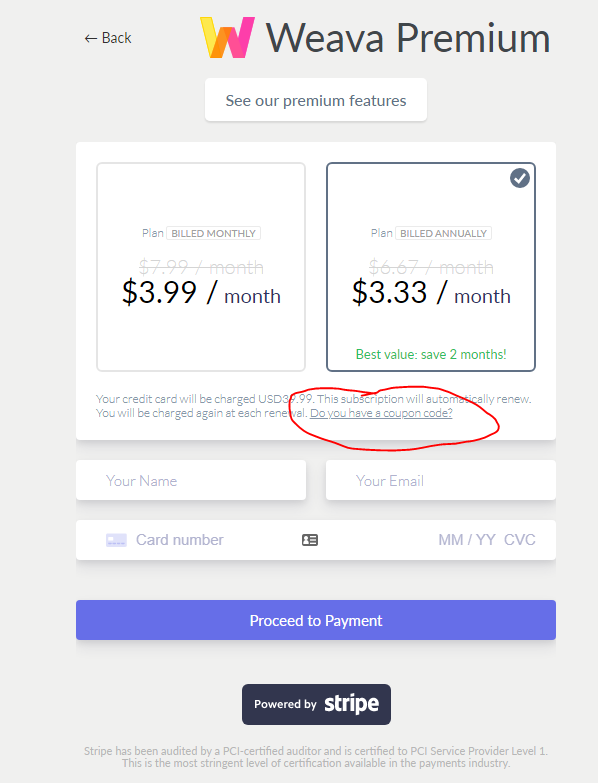 Bug fixes
Fixed a bug that caused the payment page to render incorrectly.
Fixed a bug causing local PDFs being moved to a different folder to not show highlights anymore.
Improved navigation across various Weava dashboard pages.
Fixed a bug that enabled non-premium users to customize colors.
Fixed design bugs on the payment page.